Contact Us
We provide some of the best operating results in the multifamily industry. With detailed and sophisticated knowledge, custom management solutions, and a dedicated staff, Cornerstone stands ready to help you make the most out of your investment.
Cornerstone Income Properties Managed Assets
Arbor Point Apartments
18142 S Parkview Drive
Houston, Texas 77084
League Colony Apartments
310 Houston Avenue
League City, Texas 7773
Townhomes on 3 Apartments
15240 State Highway 3
Webster, Texas 77598
Cedar Creek Townhomes
3750-3768 Tanglewilde Street
Houston, Texas 77063
North Village Green Condominiums
200-218 Plaza Verde Drive
Houston, Texas 77038
Crescent Place Apartments
10222 S Gessner Road
Houston, Texas 77071
Oaks of League City Apartments
305 Hobbs Road
League City, Texas 77573
Kempwood Place Townhomes
8800 Kempwood Drive
Houston, Texas 77080
Texas City Apartments
626 8th Street North
Texas City, Texas 77590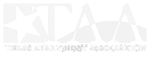 Contact Us
Contact Cornerstone Income Properties today for more information about our services.
P.O. Box 670015 Houston, TX 77267
M-F: 8am-5pm, S-S: Closed